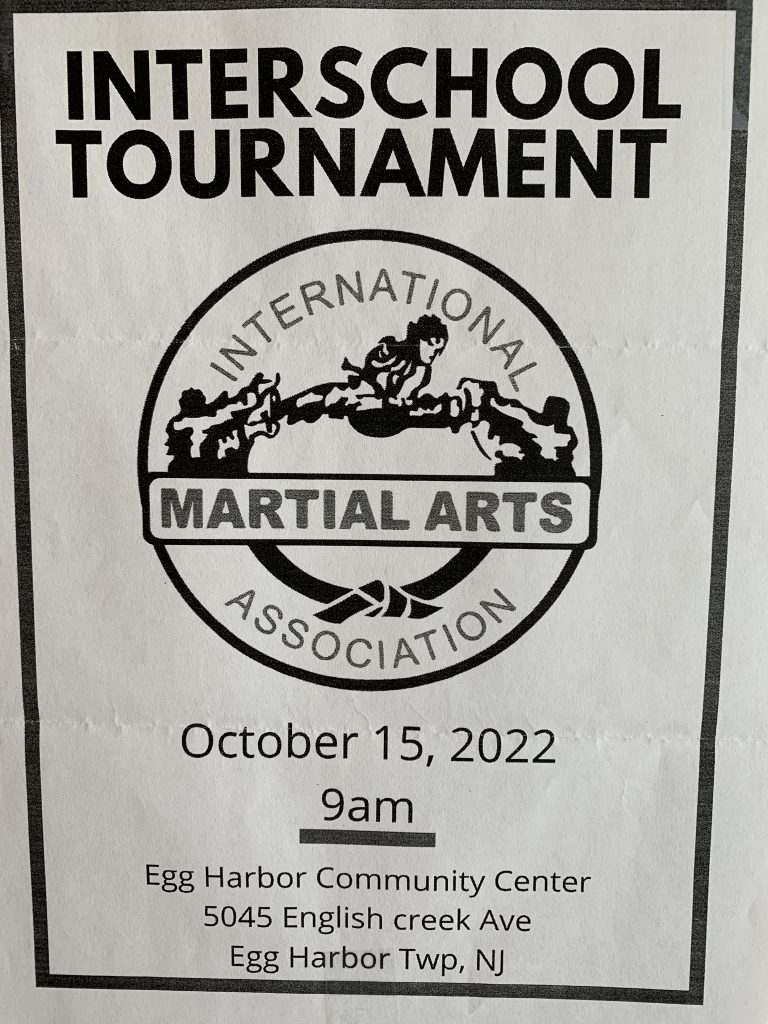 Register Now!
Good afternoon everyone,
It's one of those wonderful times of year where we announce our Interschool Tournament coming up in October! The tournament will be October 15th beginning at 9 AM. This is a great opportunity for anyone who is new to attending tournaments and is looking to build their experience against students from our sister schools and your fellow classmates as this is a friendly and instructional tournament. Students will also have the opportunity to potentially win medals if they place!! So mark it on your calendars now! In lieu of the tournament, we will have a modified schedule that day:
We will have Basic class that day from 9-9:30 AM. We will not have the Black Belt club class that day as we hope all of our students will be attending the tournament.
Tournament fees are as followed:
Pre-Registration for the tournament is $55.00 for 1-2 events with an additional fee of $5.00 for any additional event. Pre-Registration for Vineland must be submitted by 10/12/22 or you will have to register at the door.
Registration at the door will be $60.00 with an additional $10.00 for any additional events.
Please see any of the instructors at the school for a tournament registration form.
Looking forward to seeing everyone In October for the tournament!!!