Upcoming changes to our schedule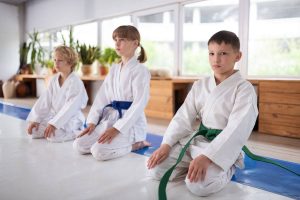 Upcoming changes starting September 12th
Hello all,
We have a few important notices and changes in regards to our regular schedule during the week. The new schedule takes effect beginning September 12th. We also require with the new change in schedule that Full Uniforms (no t-shirts) are required for ALL Classes.
Some of the highlights for the schedule are as followed:
We are now doing 2 Basic Classes on Tuesdays and Thursdays at 4:15-4:45 and 6:30-7 PM. We will no longer have a Basic Class on Wednesdays. We are also eliminating the CDB & above as well as the Black Belt Club Lv.1 Class on Tuesdays and will instead have a Black Belt club lv 2 and Lv. 3 class In their place.
On Wednesdays we are extending the Lv2/3 class by 15 minutes, with the class being from 4:45 to 5:45, a great opportunity for those in that class to train extra!! We are also doing the same for the Lv.1 class that day from 5:45- to 6:45 PM.
The classes on Thursdays are being adjusted, with the Black Belt Club lv.1 class being moved up to 4:50- 5:35 PM, the Lv.2/3 class from 5:35- 6:20 PM, the Basic class from 6:30-7 PM and the Teen/ Adult class from 7- 8 PM.
Fridays class has a minor change in times, with the Black Belt lv.1 class being extended an additional ten minutes from 4:15 PM-5 PM and our Leadership class running from 5-6 PM. The Basic class will be the same time.
Please make sure to grab a copy of the schedule next time you are in and mark it into your calendars!!